OpenSea, the largest NFT marketplace, aims to facilitate more trades among users with the launch of its new "Make a Deal" feature, allowing traders to propose swaps of NFTs and ETH.
The feature allows OpenSea users to search for other users by wallet address, ENS name, or username and propose trading one or more of their NFTs in exchange for other NFTs and ETH. Trades are initiated by users sending offers, and the recipient can then choose to accept and pay the gas fees to complete the transaction.
OpenSea does not charge any fees for using the "Make a Deal" functionality beyond the standard royalties and marketplace fees applied to NFT sales. However, creators can choose to hide their collections from this feature if they do not wish to enable trades.
According to OpenSea, "Make a Deal" could enable more "creative and flexible" trades among NFT traders. The company hopes it will generate more liquidity and trading volume on its platform.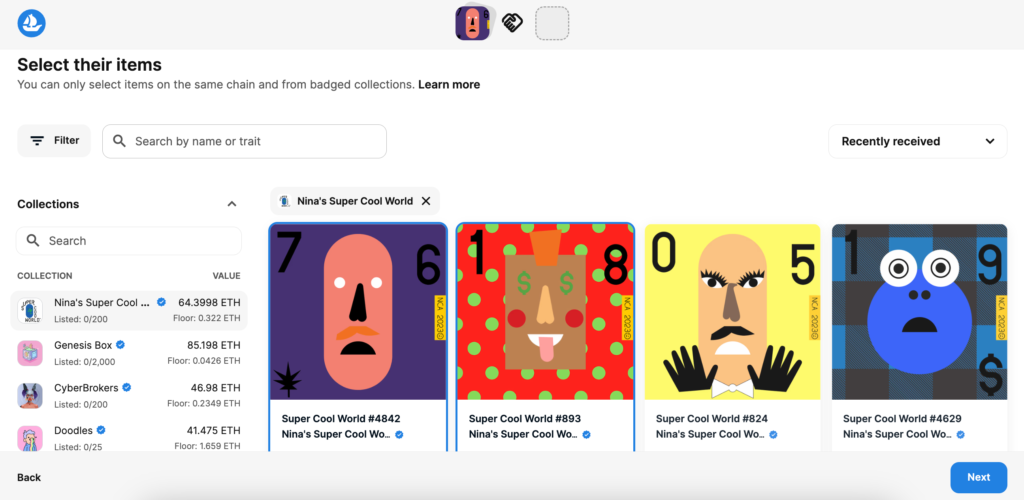 Here are the steps to use OpenSea's new "Make a Deal" feature:
Search for the trader you want to make an offer to by wallet address, ENS name, or OpenSea username on the "Make a Deal" page.
Select the NFTs you wish to send from your collection – up to 30 NFTs can be included in a single offer.
Optionally, add a sum of WETH you also want to send as part of the deal.
Review the offer and "Send Deal". You'll need to confirm by paying the gas fees.
Once the recipient accepts the offer by paying the gas fees, the trade will be completed.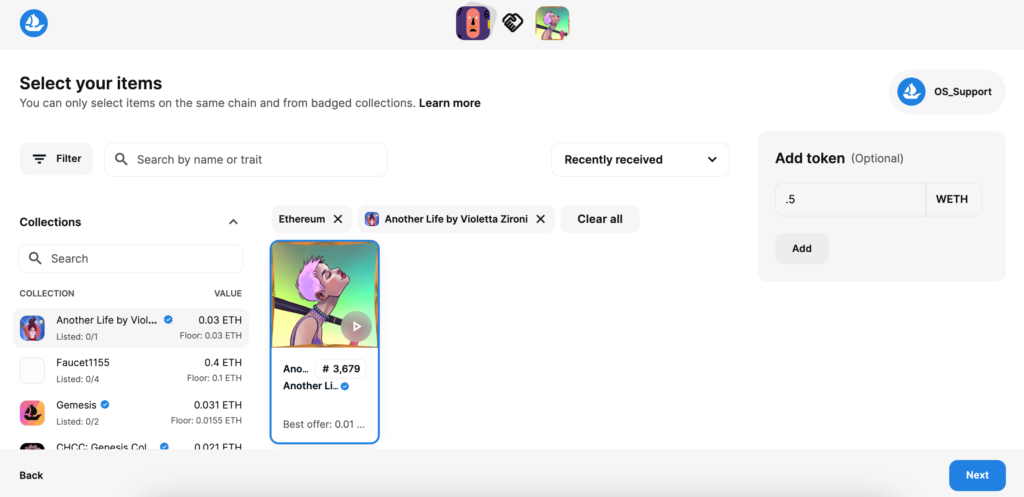 OpenSea's move comes as the broader NFT market has slowed amid the wider crypto decline in 2022. The platform hopes enabling easier swaps of NFTs can inject fresh liquidity and revive demand.
However, the effectiveness of the "Make a Deal" feature will depend on its uptake among OpenSea's large and active user base. If traders find the tool useful for completing trades that were previously difficult, it could help stimulate the NFT market. But adoption is far from guaranteed.
Only time will tell if OpenSea's "Make a Deal" proves a game-changer for the NFT industry. For now, the new functionality represents an experiment aimed at keeping the NFT market adaptable and innovative despite current headwinds.
In summary, OpenSea's new "Make a Deal" feature presents an opportunity for the NFT industry if it enables effective trades that were previously difficult. But adoption will determine whether it truly facilitates liquidity and revives demand. For NFT traders and collectors, the new tool provides another avenue to profit from NFTs – if the right deals can be found.
This article is based on the original news published on CoinTurk.
---
Disclaimer: This news article is for informational purposes only and does not constitute financial or legal advice. It is important to conduct through research and consult with professionals before engaging in any investment or financial activities.